A Season In The Congo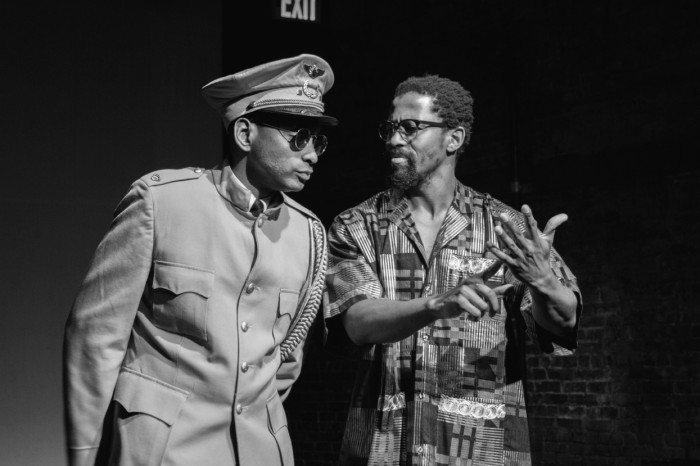 Aimé Césaire's A Season in the Congo chronicles the first year of Congolese independence in 1960, a year of turmoil from within and sabotage from abroad. It personifies the life and legacy of Patrice Lumumba, the first democratically elected Prime Minister of the Republic of the Congo. Published in 1965, the play recounts the Congo's declaration of independence from Belgian colonial rule, its rise to independence under the leadership of Lumumba, and its neocolonial subjection under the Mobutu Sésé Seko.
A Season in the Congo is Cesaire's most political theatrical work. It is a gripping tragedy brings insight to the complex intrigue of the Congo's decolonization that encompassed the Congo, Belgium, the United States and the United Nations as it revives the impact of "the poet leader who lights the fire of Africa." Césaire wrote parts of the play during the period of the events depicted and the play shows influences of both Shakespeare and Brecht. Césaire called the play "a slice of life in the history of a people."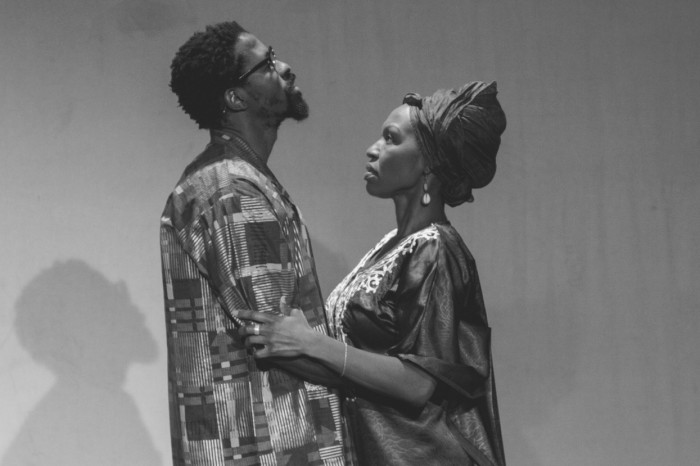 Its title derives from Rimbaud's Season in Hell, and like all great dramas, the play amplifies and challenges simultaneously. Through a diversity of styles–chants, sonnets, prose, Césaire poetizes the Congo. Surreality subtends historiography as Césaire adapts Surrealism in the explorations of black agency. The play is a lyrical yet cautionary tale about courage, betrayal, self-sacrifice, human dignity and the abuse of power, and one that issues a strident and impassioned challenge to Western political hegemony. The play is a tale of inspired leadership and ruthless betrayal that underscores vital lessons of independence-era Congo still relevant today.
In addition to the powerful writing, "A Season in the Congo" mesmerizes the audience by bringing some of the scenes to life through film.    …by filming in black and white, [the footage] gave the entire experience an artistic retro appeal.
-Amsterdam News
A Season in the Congo…received rave reviews.  The family of Cesaire provided their own stamp of approval … calling the actors' performances 'excellent and striking….Through archival footage, music, and magnetic performances, the play unfolds in such a beautifully honest and heart-wrenching way.
-Global Grind
…one more powerful off-(off-) Broadway production, … Aimé Césaire's A Season in the Congo, directed by Rico Speight, …played to a sold-out La Mama Theater in late December. …Speight cuts Césaire's scenes with archival footage, which bring the play new texture and a valuable historical lens. Festive Congolese music, meanwhile, underscores the short-lived euphoria of decolonization.
-Guernica