About Rico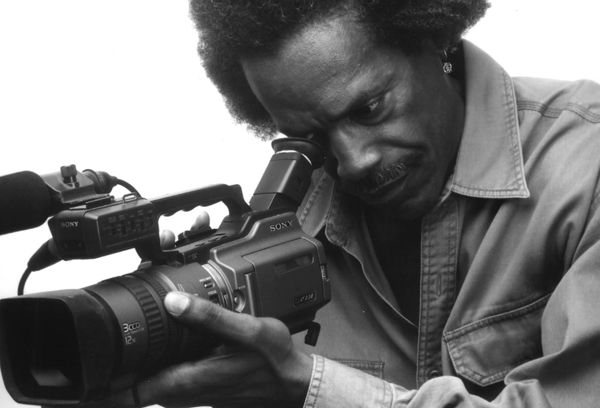 Rico Speight is an independent producer/director/writer of film and theatre; he is also a film and video editor and educator. His production credits include documentaries, narratives, television productions, web productions and live theatre. His documentary, Who's Gonna Take the Weight?, the first installment of a two part series on the parallel lives of African American and Black South African young people was released in 1997; in 1999, that documentary screened at the 52nd Cannes International Film Festival. In 2007, Speight released a follow-up production titled, Where Are They Now?, that is a sequel to Who's Gonna Take The Weight? In 2007, Where Are They Now? was broadcasted nationally in South Africa on South African Broadcasting Corporation television. In 2010, he produced and directed Aime Cesaire's A Season in the Congo at the Lion Theatre at Theatre Row in NYC.
Watch the trailer HERE
Speight's narrative film credits include Choices, an original narrative short starring Samuel L Jackson, which premiered at "Prized Pieces" Fest in Columbus, Ohio in 1992, and Defiant, an adapted narrative short based on the classic The Defiant Ones that premiered at Roxbury Film Festival, Boston, MA in 2001.
Watch Prized Pieces HERE
Watch Defiant HERE
In 2003, Speight traveled to the Democratic Republic of Congo to shoot a short documentary called New Generation which chronicled developments in the Congo from the period when the Transitional Government of the Democratic Republic of the Congo took power in 2003 until the Congo's first democratic elections in four decades held in 2006.
Watch New Generation HERE
In 1990 and again in 1993, Speight was awarded artist fellowships by the New York Foundation for the Arts, in film and video respectively. In 1998, he was honored by the Black Filmmaker's Hall of Fame for his original short narrative entitled Deft Changes featuring musicians, Mark Whitfield & Freddy Waits.
Speight earned his Bachelor of Arts degree from Boston University and a Master of Arts degree in film and television from Emerson College. In 1999, he was selected for a Revson Fellowship for post-graduate work at Columbia University where he studied theatrical directing with veteran actor/director Peter Miner at Columbia's Graduate Film School. For the past seven years, he has studied at HB Studios in New York with veteran actor/director Arthur French.
Currently, Speight is producing a feature documentary on Frantz Fanon, psychiatrist, philosopher, and revolutionary thinker. In 2005, Rico traveled to Martinique and conducted extensive research for the documentary; in November of 2007 he began actual production in Martinique, interviewing members of Fanon's family in Fort de France.
Speight lectures on film production at Sarah Lawrence College. He is also a freelance television studio director for CUNY Television and NYU-TV in New York City.